The people who started Good Samaritan chose the name for its symbolic meaning and connection to service and discipleship.
The name and title "Good Samaritan" comes from a story Jesus told while having a conversation with a man who was well-trained in scripture and biblical teachings about righteousness. The man was interested in hearing Jesus' teaching and asked him questions about how to live and best be a righteous follower of God. In the end, Jesus instructs the man to go and do it… live a courageous life of merciful service with those he meets every day. If you want to read more, see Luke 10:25-37.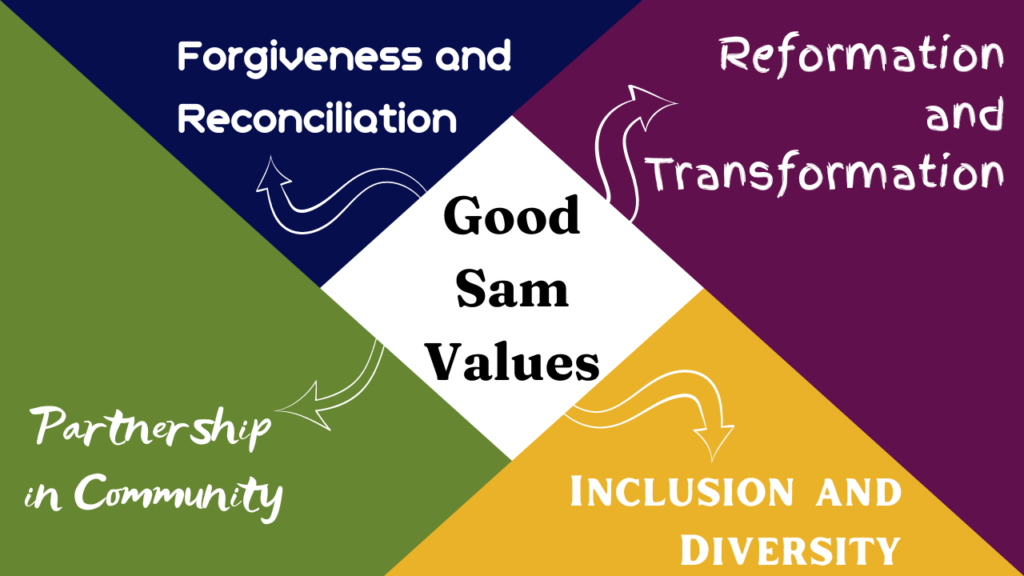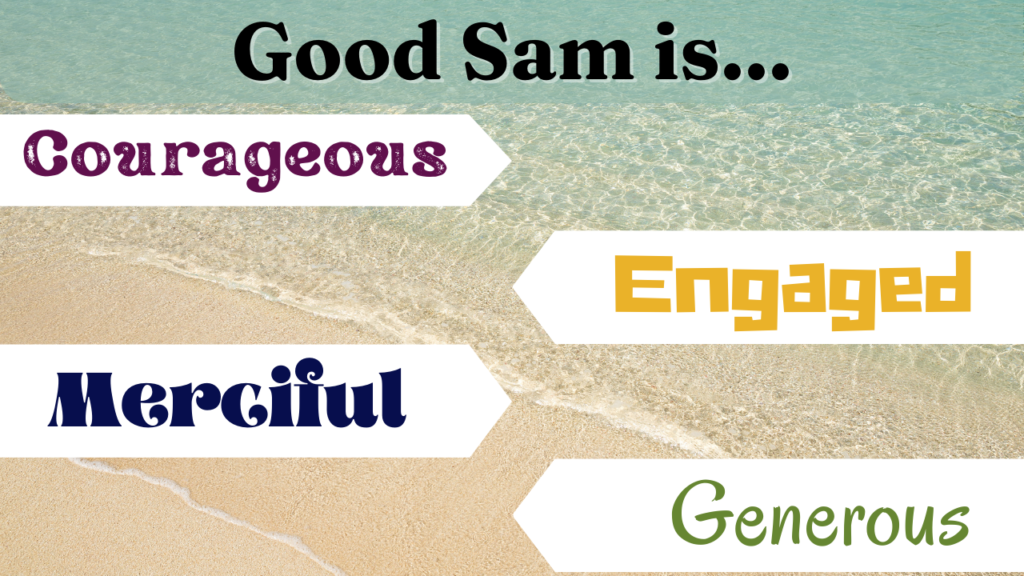 Forgiveness and Reconciliation: Reconciled to God by His forgiving mercy, we embrace forgiveness in speech, action, and relationships.
Reformation and Transformation: Trusting in God's promise and with daring confidence in His grace, we are open to new ways to discover God's plan for His Church.
Inclusion and Diversity: Valuing the richness of God's creation, we challenge dynamics of power & privilege that create barriers to participation and equity in the church & society.
Partnership in Community: By God's grace and with His help, we seek to form & maintain relationships with all those around us to further God's Kingdom and display His love for all.
Courageous: Trusting in God's plan, grace, and power, we embrace His strength as we strive to do His will.
Engaged: We recognize God's power among us and strive to do His will in all aspects of our lives.
Merciful: We know that everyone falls short of perfection, and we aim to share God's mercy with all those we interact with.
Generous: Giving back out of what God has given to us, we live out our faith with gifts of time, talent, and resources.