Good Sam is served by the clergy couple of Pastor Kirstin Tannas and Pastor Troy Jacobson. They met while studying together at the Lutheran seminary in Chicago and were married after their second year.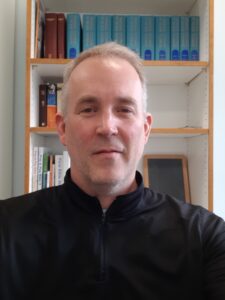 Pastor Troy was born, baptized, and raised in a rural Minnesota farm country. He's a lifetime Lutheran with a love for music, food, and free grace.
Some of his favorite Jesus stories: Calling the disciples to immediately drop everything, follow him, and fish for people; going to Zach's house; going over to the other side; healing on the Sabbath; busting into the locked room; visiting Saul.
Some of his favorite Jesus teachings: Found Sheep, Found Son, The Soil of Faith, Mustard Seeds, Metanoia, Metamorphing.
Quote: "It's never too late."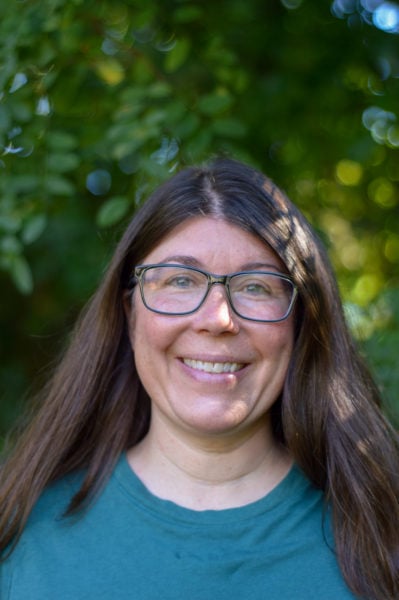 For the past 22 years, God has called Pastor Kirstin to serve in ministries of transition and transformation, including co-leading congregations in the city of Detroit to connect with their neighborhoods, co-leading three suburban metro Detroit congregations in consolidating and becoming one new church, serving as a Pastor Redeveloper in coastal southwest Florida, and now, Co-Pastor of Good Samaritan Lutheran Church. Through these challenging experiences, God has gifted her with vision to see new life and possibility in critical situations, and the expectation that crisis will bring about new life. She finds power and peace in God's story of death and resurrection.
Pastor Kirstin loves to be a part of renewing and growing things—from old houses and gardens to ministries and leadership. She is energized through 'holy experimentation', innovation, diversity, collaboration, teamwork, learning new things, and building community partnerships. Pastor Kirstin enjoys spending time with Troy and their children, Jonah and Emmett, walking at parks and beaches, cooking, and going to the farmer's market.