Sherri Fenwick, Music Director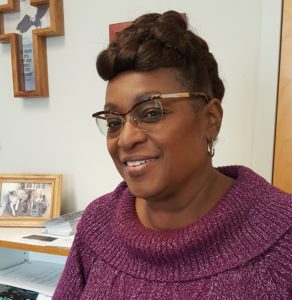 [email protected]
(301) 863-4740
We are very excited to have Sherri Fenwick join our staff. She graduated from St Mary's College with a Music Ed. Degree and has a full career as a music teacher in the St Mary's County School system, as well as decades of experience as a church musician in and out of this county. She directs a tri-county Southern Gospel Choir and comes to us with a long list of people whose lives she has touched through music in area churches, schools, choirs, and more. She is a gifted organist and is wonderful on any keyboard. Not only does she love music, but she loves the Lord even more.
Kelsey Knobloch, Director of Mission and Engagement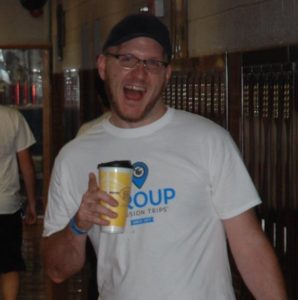 Kelsey Knobloch moved to Maryland in late 2019 with his wife Amanda after spending 6 years in Virginia. A native Texan (and proud of it), Kelsey is the son of a Lutheran pastor and received his degree in English Literature from Texas Lutheran University in 2011. As a lifelong Lutheran, Kelsey has a passion for being the hands and feet of Christ in the community and abroad and has been a part of mission trips to Mexico and all along the Eastern US coast. He has worked with youth and adults to help them grow in their faith, learn more about Christ and each other, and serve those in need.
Kelsey enjoys learning new things, trying different food & drinks, and science education. His hobbies include tabletop gaming, mycology, woodworking, lexicography, and comic books.
Iman Green Syler, Office Manager / Administrative Assistant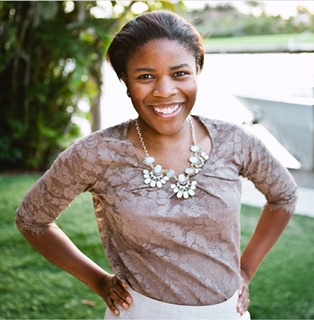 [email protected]
301-863-4740
Iman Green Syler lives in Valley Lee, MD, with her husband, Greg, and their daughter, Carter. Born and raised in Charlotte, NC, Iman's Christian faith deepened through camping and youth ministry. Before coming to Good Samaritan, Iman served as the Missioner for Youth & Families for the Episcopal Diocese of Washington, helping resource and develop effective ministries in faith communities throughout southern Maryland, DC, Montgomery, and Prince George's County. She is an active member of The Episcopal Church and worships with her family at St. George's in Valley Lee. Not only is she excited to join the ministry team at Good Samaritan, Iman looks forward to bringing her skills, joy, and love of Christ to empower and help raise up life-changing ministry.