9am Sundays…give or take a few minutes.
Everyone seeking the free grace of Jesus is welcome. No asterisks*. No strings attached.
Every week features praise and prayer, a bible story, and Jesus' meal of grace.
Every other week features contemporary Christian songs led by Jericho Road Project (J.R.P.) or traditional communal singing with piano.
Also streaming online via Zoom, or Live-Streamed via YouTube
Zoom Meeting ID: 856-2414-2611 | Password: 20850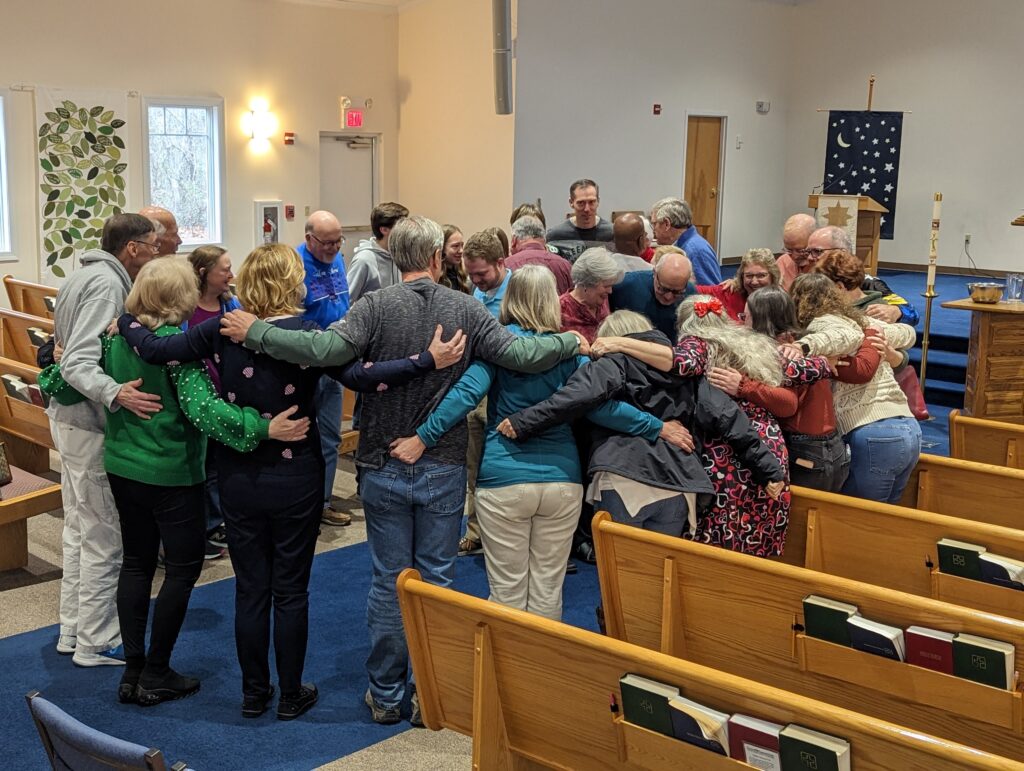 All God's children, brothers and sisters, big and small, young and old, join in worship!
This is an all ages church. Kids and adults can dance, move around, get fidgety with it, and be LOUD! or just chill and enjoy the presents (& presence) of God.
No scowls… only smiles, laughter, and hugs.
Dress Code = informal
Accessibility
Large-font, screen-projection with no books or printed guides.
Building is accessible with parking at the main entrance.
Digital Resources