Our Daily Bread Food Pantry @ Good Sam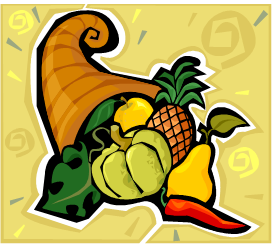 Our Mission : Provide nourishing food to our community.
Our Vision: We are the hands and voice of Jesus to those who are hungry, sharing food with all who come to us.
Hours of operation: 10:00 am to 12:00pm Wednesday & Friday each week. Closed on holidays that might fall on those dates.
Pantry Location: In the basement of the middle building on the campus of Good Samaritan Lutheran Church. Our address is 20850 Langley Rd, Lexington Park, MD 20653.
How the Distribution Works: One visit to the pantry per week with a punch card to track visits . We provide a plastic grocery bag after check-in and people may take whatever they need from the shelves. A few items are rationed (peanut butter, jelly, cereal, canned/frozen meat). When we are stocked with canned or frozen meat items each person is allowed one item of their choice.
Where do we get the food?
How can you help?
Donate food – call the church office to schedule deliveries for a time when the pantry is not open at 301-863-4740.
Provide financial donations (here) to support food bank purchases. Make checks payable to GSLC marked for Food Pantry. These contributions are tax deductible.
Donate your time to help serve at the pantry to welcome our customers, restock shelves, or pick up food from our many sources.
Tell hungry people about this ministry.